Just as the power to construct cathedrals altered the look of church—but did not change what church can and should be—neither will internet technology upend the Church's identity and mission. Rather, it will strengthen it.

FaithLife Staff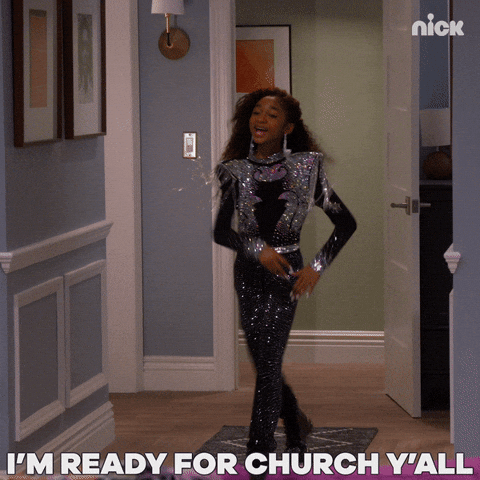 Today is Sunday and I just watched, reacted, and conversed with my Pastor and fellow church members online. The music ministry was AMAZING and the WORD was fire!! I typed "Amen" and sent several "hand raised" 🙌🏾 emojis, and sang at the top of my lungs. I cried, shouted "Hallelujah, highlighted text in my digital bible, and wrote notes in my iPad.
When it was time for offering I went to CashApp on my phone, put in the amount, and pushed send. I closed my eyes, lifted my hands, and prayed when our Pastor closed out the service. Before I logged off I sent a "Have a blessed week" text in the chat and read several other messages from other members.
Later today, I'll meet up with some ladies from another church and go for walk (weather permitting). And this evening, I'll get on a Zoom call with other women as we meditate on God's Word and share our testimonies.
During the week, I will send and receive messages on my phone from the various GroupMe communities that I'm in. Some will be encouragement, sharing resources, asking for prayer, and sharing testimonies.
Why Am I Sharing This?
The past couple of weeks I heard several people say that remote church, like remote work isn't effective, efficient, and doesn't offer the same connection as meeting in person.
And they are right!
Remote work and remote church aren't the same as in-person meetings. They are different, but at the end of both are people in "community".
What sucks is people actually believing that one is better than the other!
This week President Biden said, "It's time for Americans to get back to work and fill our great downtowns again' instead of working from home"
Ha! In the words of one of my favorite Instagrammers, "What do you think we've been doing?"
I believe this applies to attending church as well. While some believers are weary of using technology, I see so much possibility for the body of Christ to grow and extend our connection within and beyond our immediate communities.
And I love that churches are now able to offer multiple ways for saints to connect to and within their communities. As the body of Christ, why should we only be limited to the 4 walls of a building, when our Father in Heaven is LORD of the universe and beyond!!
There is space for both in-person and virtual meetings.
And now there are more opinions for introverted and highly sensitive people, like myself.
I enjoyed attending in-person services and serving as an usher some Sundays. But honestly, I had to do ALOT of prep work before heading out the door, especially when my children were younger.
It was HARD getting two busy children together to get out the door, just to have them squirming, playing, crying, and everything else younger children do during service. It was much easier when they were older, but then I realized that I was exhausted after attending church and being around so much stimulation.
Honestly, it didn't feel like Sabbath or rest. It felt like guilt, obligation, and fear of judgment.
2020 and FREEDOM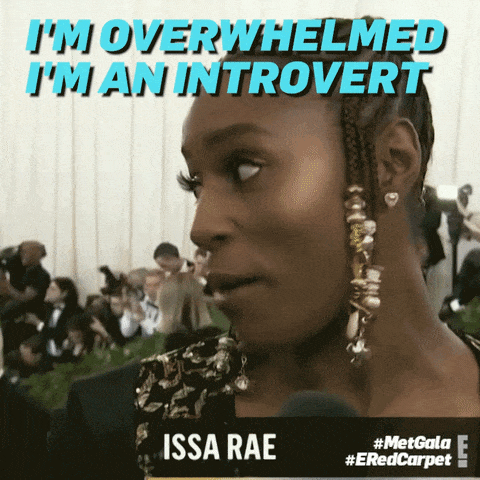 The pandemic was HARD and like many, I lost family and friends. But it was also the year I realized I LOVED working and attending church remotely. I met so many new people online and was exposed to new ways of thinking and looking at the world. My faith, boldness, and relationship with God grew and continues to grow.
As an introvert, I had more time and space to think, read, write, and just be. I forgot that I needed space to just be in my thoughts and 2020 forced everyone to slow down, including the church. I was able to discover Bible teachers, books, communities, philosophies, and thought leaders that helped to challenge, grow and deepen my faith.
I absolutely have no desire to go back to "the way things were". In fact, I want to expand and add to what I experienced, while giving permission to more people to explore other ways to connect with God and other people.
In conclusion, I can appreciate other people wanting to "get back" to church. However, I never left and I refuse to allow others to guilt me for worshipping and communing in a way that resonates with the way God made me.
I prefer going to church online and I'm excited for the various ways God will use online churches and communities for our good and ultimately HIS glory.